The Advanced Emergency Medicine Ultrasound Fellowship at the University of Maryland is a one year Emergency Ultrasound Fellowship Accreditation Council (EUFAC) approved fellowship with 1-2 positions per year. Our fellowship was originally established in 2005 and provides opportunities to learn advanced applications of Point-Of-Care-Ultrasound (POCUS) and to become skillful educators as well as leaders in the world of POCUS. 
Learn More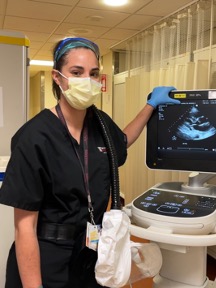 Fellowship Director Dr. Alexis Salerno, working clinically
The University of Maryland Fellowship in Health Policy and Leadership is a two year fellowship designed to give early career emergency physicians a unique, tailored experience in health care policy, to be ready to effectively lead policy development, implementation and advocacy at the local, state or national level.  Through formal didactic training, at least 2 full-time policy experiences, leadership development, as well as enormous opportunities to apply policy and advocacy skills both domestically and internationally, the fellowship will provide a springboard for a successful career as a physician leader. 
Learn More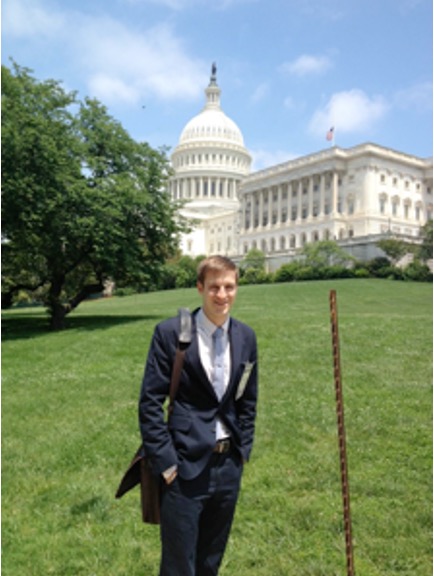 Fellowship Director Dr. Kyle Fischer on Capitol Hill
During this one year fellowship you will build your academic niche, develop medical education skills, and learn to be successful in an academic career.  Work directly with fellowship director Dr. Amal Mattu.  This fellowship can be customized based on professional interest, and includes ACEP/CORD Teaching Fellowship sessions.
Learn More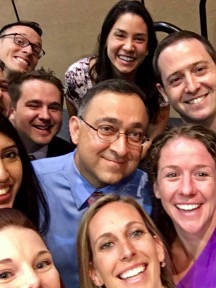 Fellowship Director Dr. Amal Mattu
This is a two year research fellowship with training available in Clinical and Translational Research.  The fellowship combines part-time clinical practice in a University-affiliated hospital in the Baltimore area, mentoring from the University of Maryland faculty, and formal research education in the Department of Epidemiology and Public Health (DEPH). A Masters degree in Clinical Research is available.
Learn More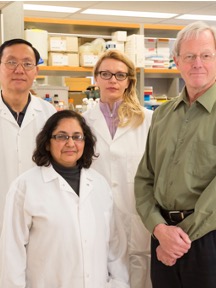 Fellowship committee member Dr. Stephen Thom, MD, PhD, with members of his lab
Emergency Cardiovascular Medicine
This is a one year fellowship where you will develop your expertise in emergency cardiovascular management.  You will work directly with faculty in the Department of Emergency Medicine and Cardiology as you develop your clinical skills including echocardiographic and electrocardiogram knowledge.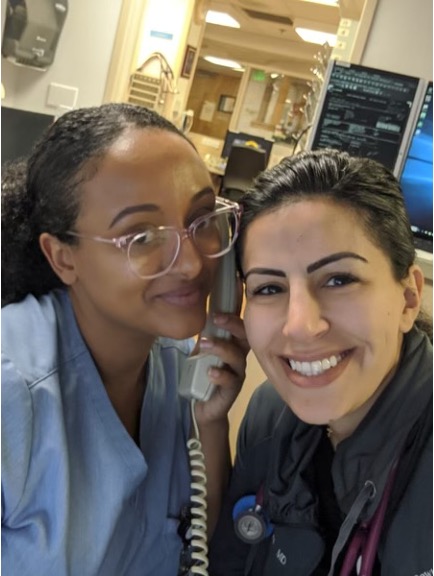 Dr. Nubia Seyoum (Class 2017) and Dr. Leen Alblaihed (Class 2017), two recent EM cardiovascular medicine fellows
While not directly affiliated with our residency program, several of our graduates have done fellowships in critical care at the University of Maryland and R. Adams Cowley Shock Trauma Center.  There are options for both
medical critical care
and
surgical critical care
.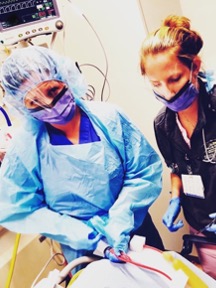 Dr. Megan Donohue (EM/IM Class 2020) and Dr. Lindsey Ritter (Class 2019, completed CC fellowship)