University of Maryland Emergency Medicine Residency
Committed to developing future academic and community leaders in emergency medicine.
Years since residency was started
Residency spots per year
(EM, EM/IM, EM/Peds)
The University of Maryland Emergency Medicine (UMEM) Residency Program has been training the world's leading emergency physicians since 1991. In addition to our traditional 3-year categorical Emergency Medicine Program, UMEM offers both a 5-year combined Emergency Medicine/Internal Medicine Program (with the possibility to extend to a 6th year to include Critical Care training) and a 5-year combined Emergency Medicine/Pediatric Program. Our medical center is the only one in the country that hosts all three of these emergency medicine residencies. All of our residents benefit from intense and comprehensive training in an environment that is supportive and fun.
Welcome to our website! Here, you'll find information on what it is like to train in one of our programs and you will also get to know the residents and faculty that make UMEM awesome. If you are applying to our program, check the "Interview Information" page for important dates and info!  Please note we put this website together for residency applicants, and sections of the website may point back to our Department Website.  Please check back as we continue to update this site.
We value hard work, a sense of duty to our patients/community/each other, a diverse and inclusive environment, and above all, kindness. You are in the right place if you value these things too!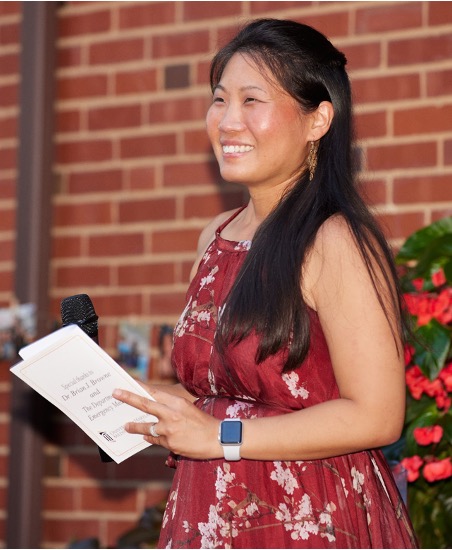 Dr. Sarah Dubbs, Program Director
We believe
that strong leaders are well-rounded in all aspects of life. 
Our residency motto is AEIOU:
positive Attitude
commitment to Education
Involvement in the profession
Outside life
Unity
These are the pillars that make up the strong foundation of UMEM!