Emergency medical services at the University of Maryland were organized as section of General Surgery in 1984. Three recent graduates of emergency medicine residencies— Dr. Elizabeth Tso, Dr. Robert Barish, and Dr. Brian Browne (pictured right to left)- were recruited to run and staff the emergency department. They focused on developing the clinical program and set the goal of building a residency program.
The Division of Emergency Medicine was placed within the Department of Surgery in 1990. Under the direction of Dr. Barish until 1996 and then led by Dr. Browne, the Division was extremely successful in developing an outstanding clinical, educational, and research portfolio. In May 2006, the Dean of the School of Medicine agreed to the Division's application to be granted full, autonomous departmental status and named Dr. Browne its Acting Chair.  Dr. Browne continues to be our department chair to this day!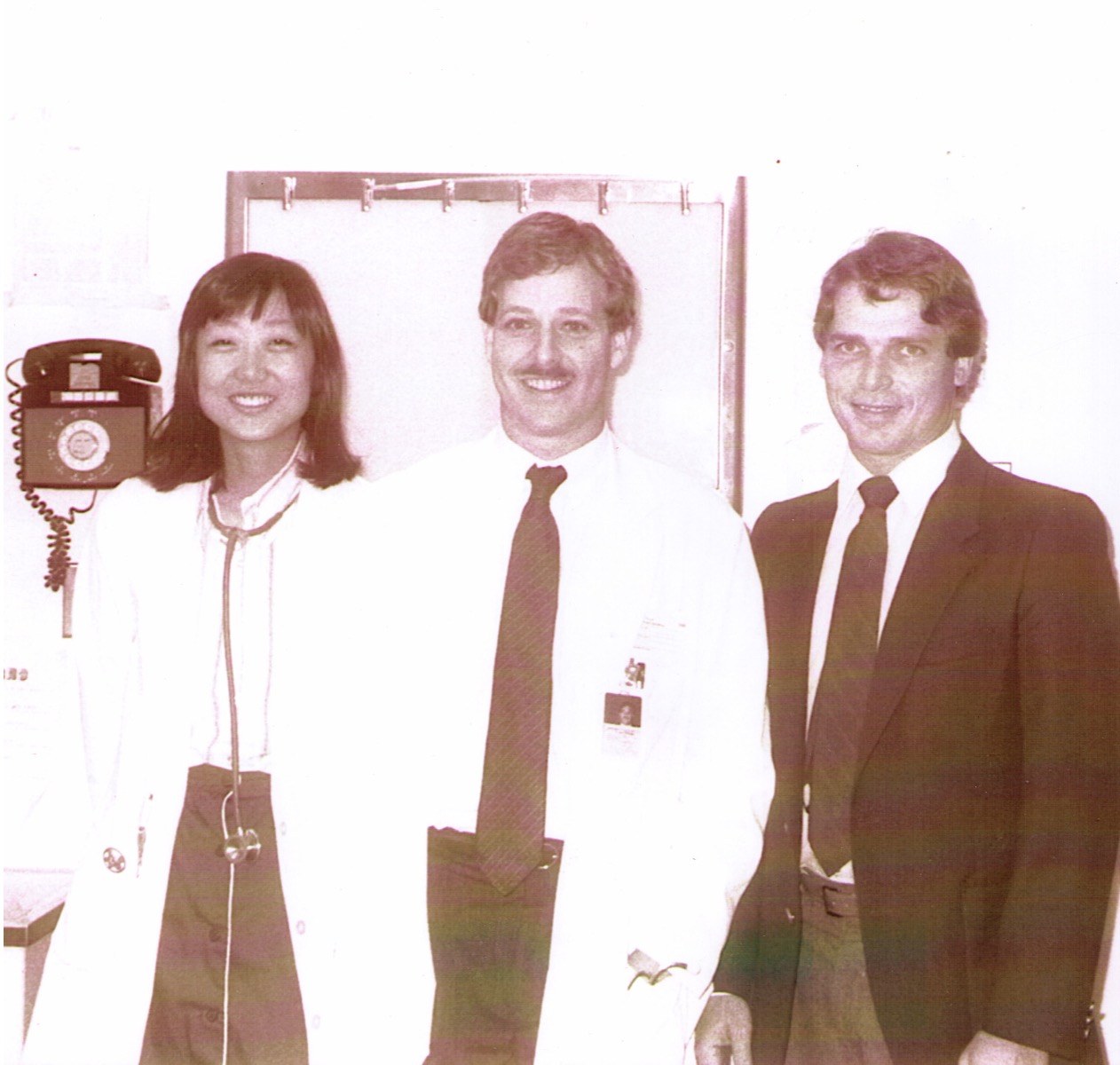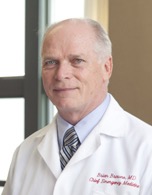 Many of our faculty members are well known speakers in national professional forums. Our attendings and residents have contributed more than 500 journal articles and book chapters to the medical literature since the 1980s, as well as textbooks on electrocardiography and forensic emergency medicine. Our growing and dynamic research program offers opportunities for individual initiatives as well as collaborative projects with other departments on campus.  We have too many incredible faculty to list them all here, please check out our Department's Faculty Page for more information.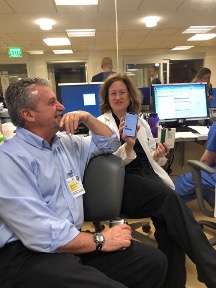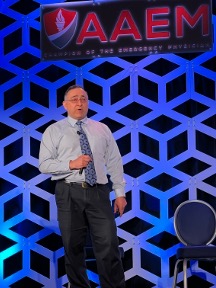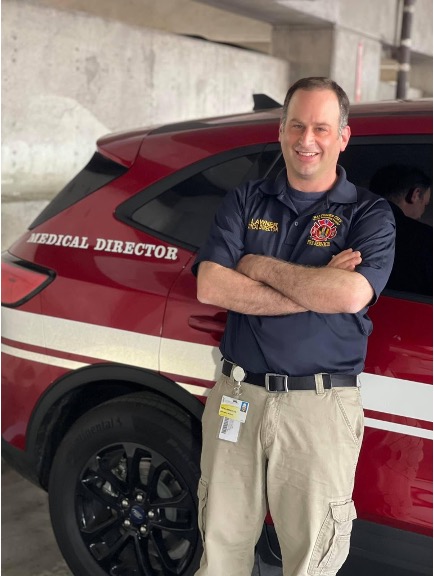 UMEM faculty are known for teaching!
Speak nationally/internationally
5 conferences created, organized and run by EM faculty
> 16 national teaching awards… ACEP National Jr/Sr Faculty, AAEM National, etc
Several nationally known podcasts
EM:RAP
EM Cast
Critical Decisions in EM
Critical Care Perspectives in Emergency Medicine
UMEM faculty may be known for teaching, but we have diverse interests and backgrounds!
PhDs, MPH, MBA, MHA, MPP, MEd, etc
EMS
Ultrasound
Critical Care
EM/Peds & PEM
Toxicology
Hyperbarics
Palliative Care
Substance
Population and Community Health
Simulation
Wilderness Medicine
Policy
Research
US Air Force CSTARS faculty
Leaders in ACEP, AAEM, AWAEM, CORD, and more