Our weekly residency conference features interactive lectures, small groups, hands-on labs, simulation, flipped classroom discussions, and more. Our faculty includes multiple nationally respected educators, and we frequently bring top-level experts to campus to give our residents the highest quality education possible.  We carefully curate the curriculum to go above and beyond the core EM curriculum, with cutting edge clinical updates, diversity and equity, business and administration, quality and safety, professional development, wellness and resilience, and much more.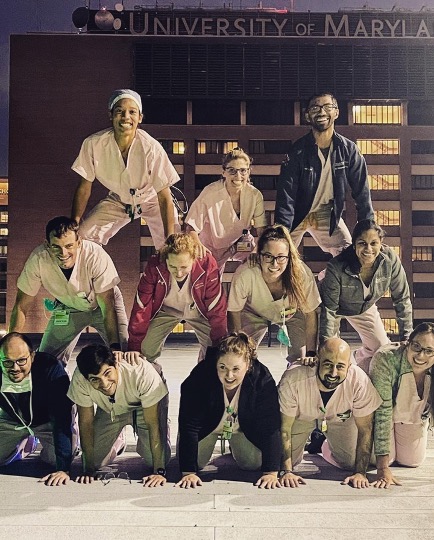 The training program provides residents with the full breadth of emergency medicine practice, with rotations in our high acuity tertiary care urban academic referral center, to community EDs, a rural site, and free-standing facility.  You will spend have multiple rotations at the R. Adams Cowley Shock Trauma Center, designated by the State of Maryland as a Primary Adult Resource Center (rated higher than a Level 1 Trauma Center).  Residents additionally benefit from rotations in the Medical, Cardiac, Pediatric, and Trauma ICU.  Other rotations include dedicated ultrasound, toxicology, and airway rotations, and 2 blocks of elective time.  The pediatric experience occurs in concentrated blocks for PGY 1 and 2, then as a longitudinal experience during PGY 3. Our residents are prepared upon graduation to work and lead in any clinical environment.
We hold annual retreats for individual classes and the whole group, taking time out to focus of team-building, professional identity and development, personal finance, career planning, and more!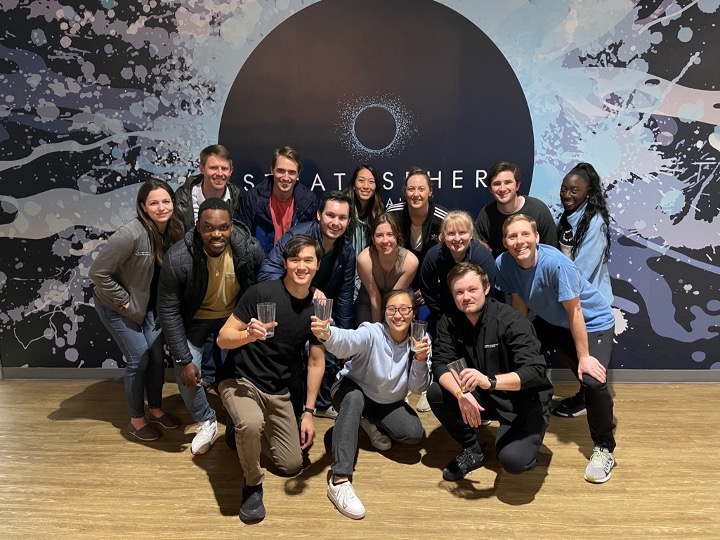 Our residents have the opportunity to attend major national conferences each year as a class.  These conferences are: AAEM, CORD, and ACEP.  We also support attendance at other conferences for major committee work or when presenting scholarly work.
We provide access and memberships to a multitude of educational resources, which include the Rosh Review question bank, EM:RAP, ECG Weekly, Critical Care Perspectives in EM, and Emedhome.  Residents also receive multiple reference texts including ECG, ultrasound, and board review books through our program.  The hospital additionally provides a $500 annual CME allowance.